Removals and Storage

Chelsea Removals and Storage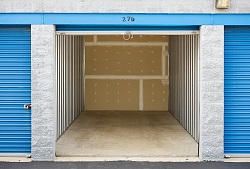 Whether you are moving home, moving offices or transferring equipment from one location to another, we give primacy to all of our customers' needs. Chelsea Removals operates throughout London from our base in Chelsea meaning that our workers can provide you with essential removal and storage assistance wherever your location. If you want a well-priced, efficient, hard-working removal company at your service then call 020 8746 9606 and we can make the necessary arrangements that you require.

Because our company has been giving invaluable assistance to multiple private and business movers for nearly twenty years, we can offer a lot more than the basic provisions of most removal companies. When it comes to moving house or moving office space our employees are, first and foremost, physically up to the task. This is essential due to the physical demands of moving cumbersome furniture, but what is also essential is that our employees are extremely friendly and will make sure that your furniture moving operation will be stress-free.

But you need more than veins protruding out of muscles and an amenable manner from your movers, so our movers are punctual to a fault: whatever the time you decide upon beforehand, we will endeavour to be there. There are countless occasions when people moving location find that their furniture has been damaged, in some way, during the moving process. We are particularly cautious about this and are exceedingly careful with all of your possessions because we know a lot of belongings have sentimental value. As long as you make sure that all of your boxes are packed and labelled – destination, contents and whether they are fragile- we offer our removal services all over London, the UK and even overseas.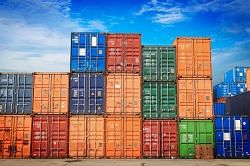 Importantly though, we supply London movers with more than just a removals service. We understand that sometimes moving location is not just a case of going straight from A to B, which is why we offer cheap and secure storage facilities for anyone who needs them. We can give essential assistance when it comes to packing and moving your furniture and possessions, but we can also store your accoutrements safely for as long as you need. This will allow you to finish off the final specifics of the move, finalise financial necessities or even take a break from the exhausting moving process. All of our storage spaces are exceptionally safe meaning you do not have to worry yourself grey over the security of your possessions.

So, if you want indispensible assistance for your removals at reasonable prices then you should call Chelsea Removals on 020 8746 9606 where we can provide you with removal and storage quotes and prices. Moving of any description can be overly stressful which is frankly unnecessary in the modern day and age. With our help you will have strong, reliable help for as long as you need it. We have a vast pool of experience when it comes to domestic removals, or private removals. Essentially then, whether it is furniture or office equipment that you want relocating we are happy to help. Our storage facility can also provide you with a much-needed step back from the process, whatever the reason may be. Innumerable people moving house have used this service to give themselves a much-needed break after the stresses and strains of the moving process and have benefited greatly from it.