The Best Office Removals Services in Chelsea
Get The Professionals In!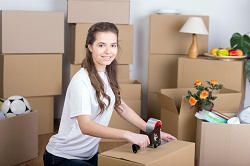 If you are moving office in Chelsea, SW3, then you will need a professional office removals team to help you. We find that many of our clients are businesses who want to grow with their move, and this means that an efficient move that does not get in the way of the working day is essential. With our experienced staff, you get a fully professional outfit of drivers and lifters, who will make sure that your office equipment gets from building to building without a scratch. Our team at Chelsea Removals is available at all hours, so call us anytime on 020 8746 9606 to book us for your commercial removals, and have any of your questions answered by an expert.
Are You Ready To Move?
Moving office requires a different type of team and a different set of tools to a domestic move. Our office movers are all experienced in the art of getting a business from A to B, and this means that you will get a great result from us every time. Knowing that you have professionals on the job may be enough to reduce the stress of your office removals in the SW10 area, but if not, then a meeting with our staff can be arranged. We will answer any and all of your queries, and plan the move out, so that nothing is left to the last minute. This result in an orderly and measured move that is stress free for all involved.
An Efficient Service from a Trained Team
Getting the best from your business in SW3 region means never missing a beat. Moving your office can get in the way of your work flow and mean that you miss days of potential business. With our team this is not an issue, as we will get the job done quickly. Whilst speed may seem to be the most important part of an office relocation, safety is also key, as injury or broken items could mean that you lose money through lawsuit or replacing items. Dropped computers will be expensive to replace, so rushing the job is not what anyone needs! Our team is trained in getting your items moved quickly whilst acting safely, so that you get the best of both worlds.
An Incredible Price for An Excellent Service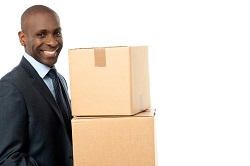 Call us today on 020 8746 9606 to hear more about the amazing prices that we offer on your office removals. You may want to book immediately, or you might be shopping for quotes. Either way, you will not get better value for money on the job than what we offer. Our previous clients have always been satisfied and happy with the moves that we have given them, and there has never been any damage to their office items. If you are looking for a similarly efficient yet calm commercial relocation experience, then you need to call us today and book well in advance of your preferred moving date, simply to avoid disappointment. We will give you a no obligation quote as well.
Experience Is Everything
At Chelsea Removals, we know a great deal about business relocation. It is part of our history, and we have been doing it for years and years. With these years comes a great deal of experience, and that means that we have the team, tools and knowledge necessary to get your business from place to place in total safety. Doing the work well and quickly is one thing, but doing it at a low cost is another, and we pride ourselves on our value for money. If you want a low cost employee relocation in SW10 region, then call us now on 020 8746 9606 for a free estimate. You can believe us when we say that you won't find anyone better in Chelsea.