Welcome To Chelsea Removals, The Handy London Removals Company

Everything You Need In A Chelsea Removals Company Is Right Here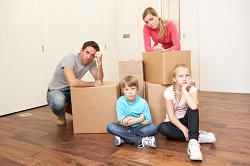 Welcome to the Chelsea Removals website, the only page you will need to look at as you start to get your home removals process up and running. A brief examination of our credentials and history in the Chelsea area will be sure to have you reaching for the phone to call us on
and take advantage of the amazing array of services that only a local removals company with a unique understanding of the area and its clientele could hope to understand.

But let's not get ahead of ourselves, because in order to understand what it is that separates us from other UK based removals companies is the way we challenge an almost universal misconception. It would seem that moving house is almost synonymous with stress. Whether you talk to friends, family or even if you have gone through the process yourself, it is almost impossible to imagine a situation whereby you could move house, even a small distance without a huge weight of anxiety clouding your every move.

We all know that stress isn't good for us. There are whole branches of beauty companies and psychological tips designed to minimise the risk that anxiety puts on us in our every day life, and finally, a removals company has cottoned on to the fact that you need us to take more of the strain when you are moving house in London.

We start with a unique removals assessment and a free quote. It's amazing how little the word 'free' crops up when you are moving house and we back our team to offer you the very best price based on the extensive calculations and measurements that we take before quoting you a price. As a company we do this primarily to ensure that we have no surprises when our moving day team get to work, but there are some wonderful bonuses for our valued customers. If we have no shocks then you know that we aren't going to arrive with insufficient team members or vehicle space. Equally, thanks to our understanding of the local coupled with the thorough nature of the assessment itself help to ensure that you won't be paying for people, equipment or vast swathes of vehicle space which go unused.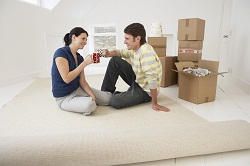 On moving day itself we are constantly updating the training all of our team members, to ensure that not only are able to look after your possessions while remaining quick and efficient, but also because it is important to us that they go beyond the expected minimum every time. As a result, you will find that every member of our team is well spoken, tidy, careful and above all courteous to our valued customers. We respect every client we have and that is an ethos which will stay with you from the person who answers the phone, through the management team to the men and women on the ground.

When it came to tailoring a package of optional extras (full details of which can be found across the site) we called on our local knowledge and more specifically, our understanding of the people who live in and around Chelsea. The people here are like you. Ambitious, professional, high in energy but low on time. Obviously, everyone is different, but with these traits in mind we wanted to create a flexible set of additional services that can make the largest move a stress free experience.

In terms of additional removals services you can take advantage of you can utilise one of our teams to help you with packing services. These don't just include the arduous process of packing everything up, but you can also ask us to help you unpack, turning your new house into a home in no time at all. Just as with our removals teams, the packing crews all understand that your possessions are much more than just 'stuff', they hold memories and they need to be treated with the same respect that you yourself deserve.

You may also need house cleaning services, storage, removals insurance options or motor vehicle moving services. We have specialists who understand the importance and responsibility of each of these jobs and whether you need all of them, or none of them, you have the security of knowing that you can get them all through one local company.

It should be noted that you mustn't think that just because we are proud of our Chelsea roots you can't utilise our team if you are moving to - or from - further afield. We cover not only all of London and the rest of the UK, but also offer continental removals services and all of these come with the same levels of service you would expect if you were just moving down the road.

If you are interested in finding out more about this unique Chelsea removal company as you are contemplating using our services then we do encourage you to look through the remainder of the website. Partly, this is because it is important that you are satisfied that you are getting a reputable company to help you with this hugely significant life event, but mostly it is because we are unashamedly proud of our service, our name, and the feedback we have received. Compare us to any one of the competition and we are sure that you will feel like countless of your neighbours, that we are the best option to help you as you start moving house.

Once you have researched don't forget that you can call Chelsea Removals on
, not just to make your initial booking but whenever you feel the need for further services, or even just some friendly advice.

We look forward to proving everyone else wrong as you enjoy a move without the stress that most would expect. It's all part of the service.