Removals

Chelsea Removals Removals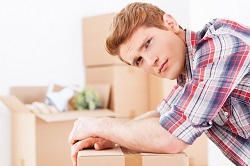 On this page you will find everything you need regarding our professional removals services, designed to help both private and professional movers across London and the UK. We are rightly proud of the quality of service that we offer, with every aspect designed to ensure that you experience nothing short of 100% customer satisfaction, courtesy of the quality and the all round ability of our staff.
Since 1995 we have offered the same quoting system, designed to allow you to understand from the off exactly what you will pay, with no hidden costs or surcharges after the initial quote. Our quoters operate free of charge, accurately measuring everything in your home to determine not only the amount of possessions that you have, but also how many people it is practical to have on site. We want to make sure that you aren't left with members of staff who, due to size restrictions are unable to offer you anything less than their maximum, because we understand that there is nothing more frustrating for you than paying for people or vehicle space which you ultimately don't need or can't fully utilise.
As a result, when you get our quote, you know that, thanks to the thorough nature of our unique removals assessment it only covers what you need; no more, no less. We pride ourselves on the transparency of our pricing systems, because we know that, when money is tight as it inevitably is when you are moving home or business you don't want to find that your initial quote has little resemblance to the actual price the you end up paying.
For this price, not only do you get the use of one our clean, modern, secure, and regularly serviced vehicles, you also have all the moving blankets, trolleys and GPS systems which come as standard with each and every van in our fleet.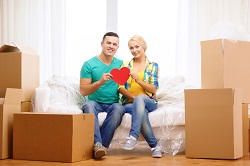 Each van holds between 1 and 3 members of our moving team. These moving professionals are not only well versed in the physical aspects of this job, but before they are hired they are also required to show a clear understanding of the emotional side of the service that we offer.
We have mentioned elsewhere on this page how important respect is to us, and nowhere is this more evident than with our removals experts. In many ways, this, along with our prices are the stand out difference between us and the competition. The respect and understand we show for your situation, from how we conduct ourselves with you, your family or co-workers right down to the courtesy that we show to your possessions and the bricks and mortar that you are leaving behind. All of our removal experts are trained in moving goods of all sizes, and are expert in wrapping pictures, TVs as well as the safe disassembling and reassembling of all furniture.
So if you want to take advantage of the unique removals service on offer here at Chelsea Removals by calling our dedicated call centre team on 020 8746 9606 today.