Packaging

Chelsea Moves Complete with Packing Services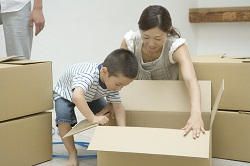 Moving house or moving to new business premises is hard to plan and coordinate when you are busy working. The most substantial job you will have is packing everything and this can cause delays on moving day, as it isn't always possible or practical to pack everything beforehand. The difficulty need not be something for you to worry about however if your dedicated removal workers are able to do the packing for you. Chelsea Removals are professional movers providing a full packing service to home owners, tenants, landlords, students and businesses as part of our removals, and if you speak to us on 020 8746 9606 we'll give you the lowdown on the extent of our services.

We employ a team of handy movers for each and every job and we not only do the packing for you but we can bring all the supplies you need to save you a job. Our company is able to supply boxes, film and bubble wrap, wrapping paper and tape, furniture covers for your sofas, beds and dining chairs, temporary wardrobes for your garments and any upholstery you want to keep smooth and trolleys to help load our delivery cans. We train our workers to carefully package fragile ornaments and compute equipment with soft tissue paper to minimise risk of damage en route to your destination. Our company makes every effort to avoid any accidents or issues during transport, and that is why none of our customers ever have cause to complain about their belongings getting lost or broken, which is a frequent issue with many removal companies!

We do all we can to make sure that on removal day we have the right number of workers and the correct form of removal van. Our removal vans are not only fully insured but we make sure that they are clean and tidy, with towels and mats in place to protect our customers' goods. Not only will we pack and unpack your possessions, but we will always make certain that when they are being transported, they are loaded in the safest manner whilst making good use of space. The techniques used by our workers are the product of many years of successful house moves and office removal jobs, and it comes naturally to our talented workforce.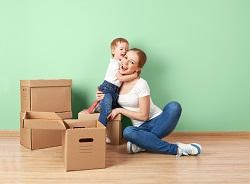 Chelsea is a busy area and although it is scenic and affluent, not everybody has double doors and French windows to enable sofas, beds and pianos to pass in and out of buildings easily. This is why our delivery workers are trained to successfully disassemble and rebuild furniture when needed, although many of our manoeuvring techniques usually bear fruit and you would be surprised how effectively we can make certain objects fit in and out of buildings.

Once your belongings have been packed up and wrapped with the greatest of care, and loaded into the delivery vehicle, we will transport you to your new home or new office premises, and this can be any destination in the UK or in Europe if you are in the process of emigrating or relocating abroad. If you are going to be waiting a few weeks for the new home or for new premises to be refurbished, then our company's safe storage facility is available for you to store your furniture items and computer equipment during the intervening period. Our removal staff will happily transport you to and from your storage facility whenever is convenient to you.

To learn more about the packing services offered by Chelsea Removals call us straight away on 020 8746 9606 and we will provide you with a free quote free, which takes into account the price of a policy of insurance, arranged on your behalf.