Moving House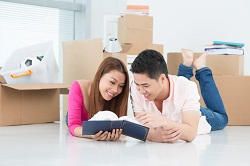 Moving house is probably the most stressful and complicated process you will ever have to embark upon in life, and as it concerns something as important as where you live, you are best advised to do the sensible thing and seek the help of professionals when planning and completing your move. When you are moving to or from a popular and vibrant area like Chelsea, you will find it quite difficult to move around as there are many busy roads and access is difficult. Chelsea Removals provides a highly reliable and useful service to house movers in Chelsea, and we offer a full range of moving services which you can benefit from when planning your move. To find out more information about our removal services contact 020 8746 9606.

Our house moving assistance is available to anybody hoping to move house, and that includes a broad range of customers including home owners who may be upsizing, downsizing or relocating, tenants moving into or out of rented property, and students who are moving to or from their student halls of residence or any form of shared accommodation. Our removal company serves the entire Chelsea district, and we are able to take you to a new home anywhere in the UK, or collect you from any UK destination. We can go as far as the Scottish Highlands or as close as the house next door!

The dedicated removal team who will be working with you are chosen according to your specific needs and if you are able to give us a good idea of the amount of belongings you need to be moved, we will be able to select the appropriate number of staff and a suitably sized removal van. We will ensure that the removal van is clean and tidy, and fully stocked with towels and covers to make sure that your belongings are kept in pristine condition. Our movers come complete with removal trolleys to make the loading and unloading processes safe and efficient. We can supply any number of staff at low costs.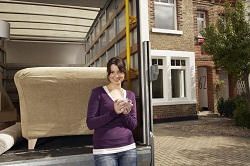 Our removal workers are trained very thoroughly, and any house movers can be confident that their belongings will be handled professionally and with the utmost care. Our staff are very skilled at lifting and loading heavy pieces whether they are cookers, refrigerators, beds, chests of drawers or double basses. All fragile belongings will be loaded with great care and attention to detail and everything with any potential for disruption will be wrapped and packaged where appropriate to make sure of safe transport. Our lorries are expertly loaded in an optimum manner to conserve space, but also to ensure that there is minimal risk of damage en route to your destination.

When it comes to moving large and bulky sized furniture items, we can in most circumstances manoeuvre your belongings through doorways and down staircases without any major problems. We can in most cases take apart furniture items and then rebuild them when we arrive at the destination.

Before we arrive on the day of moving, there is nothing you have to do as we can pack all of your belongings for you if you want. We are able to supply packing material and boxes, and furniture covers where needed. The only thing you need to do before moving day is book a parking space which you can do at Packaging

When you are getting ready to move and want a full service from a quality removal outfit, contact Chelsea Removals. We give new customers free quotes when you call us on 020 8746 9606 and these include the cost of insurance, which we will arrange on your behalf.