Our Removal Vans Are an Excellent Solution in Chelsea
Do You Need Help with Your Move?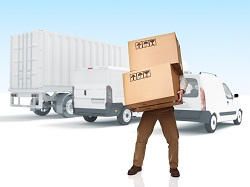 Our team is by far and away the best in Chelsea, and will be extremely happy to help you with anything that you need on your move. We know that not all removals are the same, and that is why you want a flexible removal van service in SW3 region. Our vans are all extremely well cared for, and our drivers are very good with everything from navigation to helping you to lift your items in and out of the properties. No matter what you need from us at Chelsea Removals we can help you, as our staff are on hand at all hours to answer your questions and book your appointment in.
Get the Largest Variety Of Van Sizes With Us
If you are in need of different sizes of vans in the SW10 region, then you are in luck. We offer an amazing range of different sizes of removal vehicles, so that you are never left feeling like you have under ordered or overpaid. We have small transit vans, or long wheel base vans, for your small and midrange relocations. We can also provide larger commercial van hire, to ensure that there is no chance of you not having enough room. Should this sort of flexibility be the kind of thing that you want, then contact us for a removal van on 020 8746 9606 and we will be able to book the right van for you.
Helpful and Friendly Staff
We pride ourselves on our customer feedback for our moving van hire services, which is always positive, and usually glowing! The reason for this is that our team is so friendly and helpful to work with. You will get all of your questions answered by our phone staff, as well as the perfect combination of speed and safety from our drivers and lifting staff. It does not matter whether your move is a big one or a smaller one, we will make sure that your life is made easier by our team. We will give you our friendly van rental service with a smile for any job that you might want help with, so give us a call anytime on 020 8746 9606 to arrange your move, and make sure that we can match your dates.
Great Service and Amazing Prices!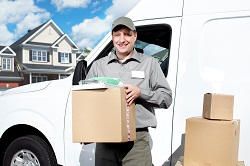 We know that when you are looking in to getting a move sorted, you want your moving van to be affordable. There is little point in going with a quote that does not suit your budget, as the result will only be further stress. Our prices are always flexible and can accommodate most budgets in some way or another, so it is always worth trying us out. Our staff are aware that breakages and any delays are costing both you and us valuable time and money, and therefore work carefully, to reduce the risk of any such thing happening in SW10.
It's Easy to Book with Us
When you are considering your options in Chelsea, SW3, you should always see what things could be like if you were to use our removal vans. We offer an incredible service that comes complete with a driver, and will make your life a whole lot easier, so that you can worry about more important things than van hire on your relocation. Our team is on hand to assist you with any queries and concerns that you may have. We know all too well that it can be difficult to get the job done in a stress free and affordable way, so call Chelsea Removals today on 020 8746 9606 for a free estimate.